Two Weeks Left to Apply for the 2024 Herschel Programme for Women in Technical Leadership
If you're a woman working in a technical role in a university or research institute in the UK, the clock is ticking to seize an incredible opportunity. The 2024 Herschel Programme for Women in Technical Leadership is currently accepting applications, but you've only got two weeks left to submit yours.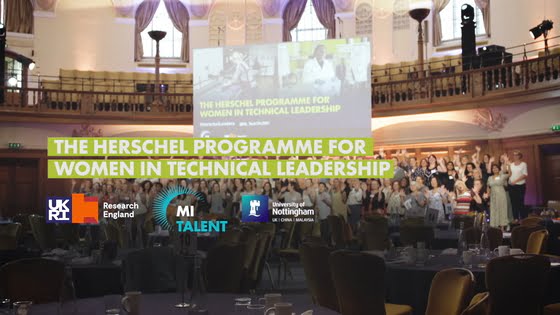 This flagship national program, funded by Research England as part of UK Research and Innovation (UKRI), is set to return in 2024, and it's designed to elevate and advance the careers of current and aspiring female technical leaders.
https://itss.org.uk/Herschel-Programme/
Here's everything you need to know:
Empowering Women: The Herschel Programme is a six-month journey of empowerment, confidence building, and career support. It's not just a program; it's an opportunity to thrive in your technical career.
Wide Open to All Technical Disciplines: The program is open to female technicians from all disciplines, whether you're in the arts, creative, engineering, or science roles. It's a chance for women across the technical spectrum to excel.
Line Manager Approval: To ensure that your participation aligns with your professional responsibilities, line manager approval is needed.
Time Commitment: The program is manageable even for those with busy schedules, with approximately six days or 40 hours of commitment spread over six months.
Online Delivery: You can engage with the program from the comfort of your own home or office as it's delivered online. However, the journey doesn't end there, as there will be an in-person celebration event to honour your achievements.
Remember, the clock is ticking, and the deadline is approaching fast. Applications for the Herschel Programme for Women in Technical Leadership will close on November 6, 2023, at 9 am.